this is just completely out of curiosity.
but is something like this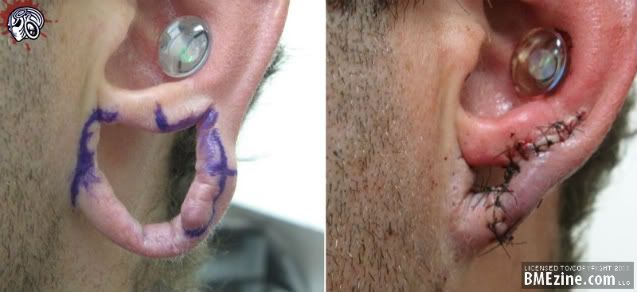 reversing stretched ears
done at a regular tattoo and piercing shop?
and do they use anesthesia or anything, it seems like that would be incredibly painful. I have looked at pictures on BME
http://www.bmezine.com/pierce/01-ear/fixlobe001.html
, and it looks pretty gruesome to not be done at a doctors office.
I just wondered =P