i know there were a couple of ladies on here asking for a tutorial, i had a lot of trouble using the ones on craftster so heres the one i came up with.
You will need:
a pair of panties
a piece of scrap fabric stretchy or not stretchy, or go get yourself 1/3 of a yard of some lacy crap. whatever floats your boat.
2 yards of trim/binding/whatever you want to finish with
a bra strap extender or a bra clasp
a yard of elastic
4 detachable hose clips (or more if you want)
First: take your panties, and draw out the shape you want your garter to be.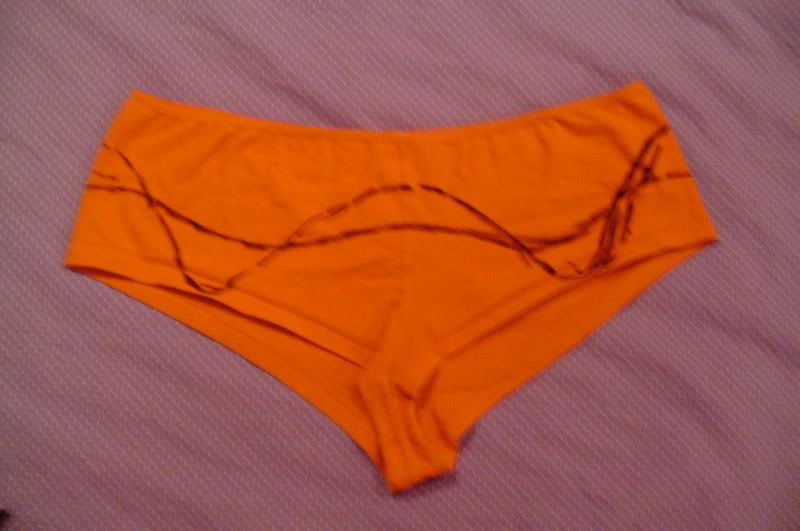 Then you want to cut it off, fold it in half and trim the sides so that they're even. (excuse my i'm cool and under 21 hand x)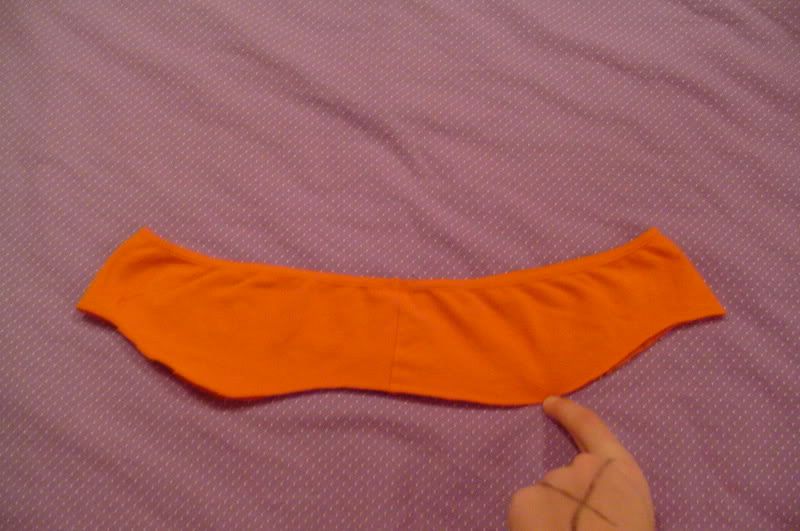 ok, if the panties you are using are the ones that you're making the garter out of, cut the back in half and skip the next few steps, i'm just using mine as a pattern here.
if you aren't using these panties for your garter, cut the front away from the back and use it as a pattern piece. cut out 2 pieces using your pattern, then cut one in half for the back.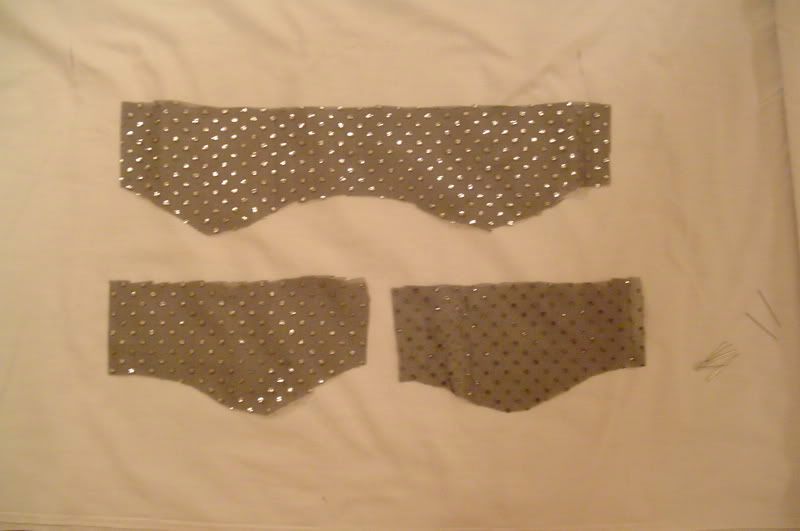 now sew your pieces together using a zig zag stitch, don't worry if the seam looks shitty you can cover it up. you should have something that looks like this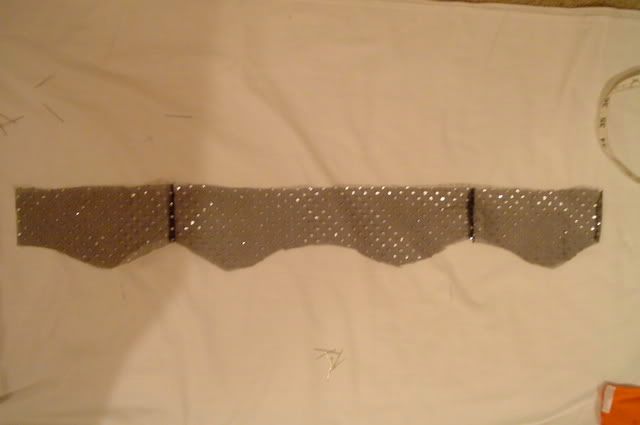 ok now you people who are using your panties want to join in. take your frilly trim and pin it around the top and bottom edges of your garter, and sew them on with a zig zag stitch so it'll stretch some.
this is a little ghetto, but i couldn't find bra fasteners anywhere, i could only find the extenders. take your extender and cut the end with the hooks off, but keep the piece with the eyes as long as possible.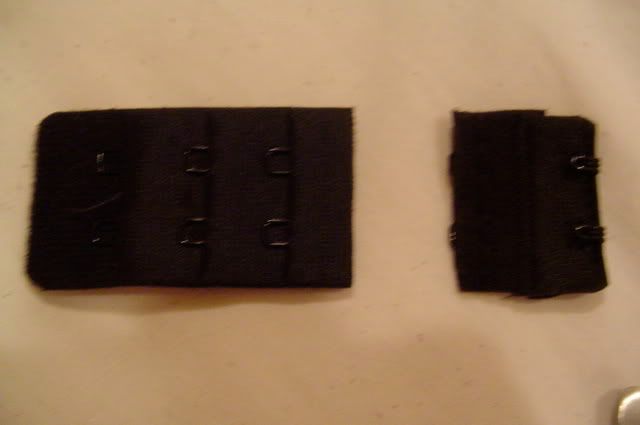 now gather one end, and with the hooks facing the inside (against your body) sew the hook piece on with a zig zag stitch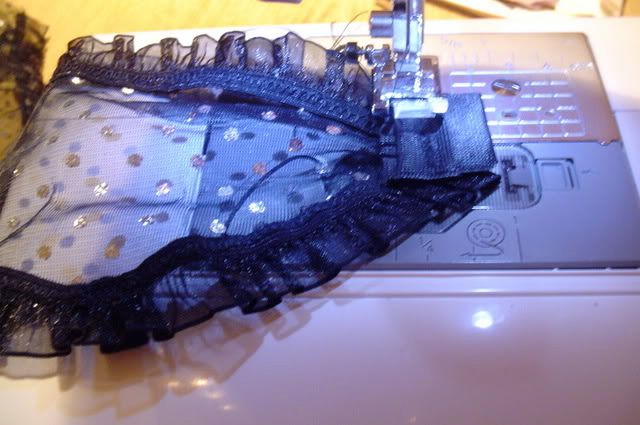 gather the other end, and stitch the eye pieces on with the eyes facing outward (away from your body) make sure you do it, i did it wrong in this picture and had to tear it out, its a pain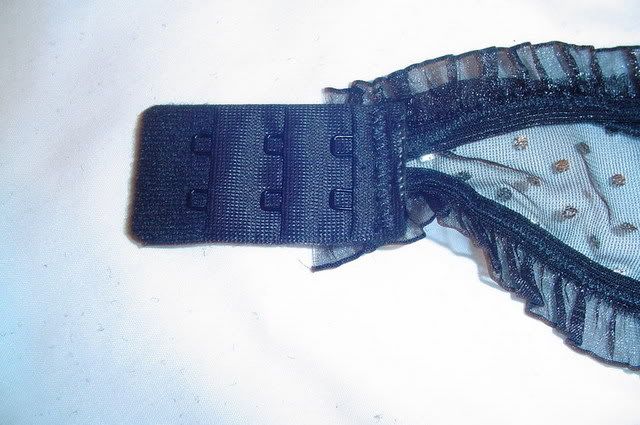 You're almost done!
cut yourself 4 pieces of elastic, around the length that you want, remember that they will stretch some, and sew them on to the belt where you made the points. you should have something that looks like this. the elastics really long on this one, i later cut them shorter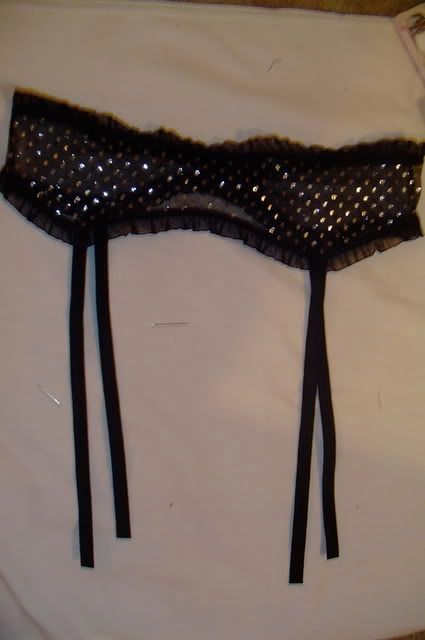 take the end of your elastic and sew a little tube to put the clips through and hook your clips on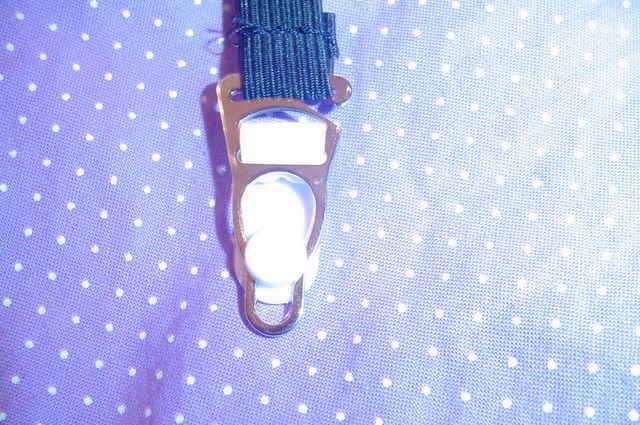 you can also get these really cute little bows to put on, i love these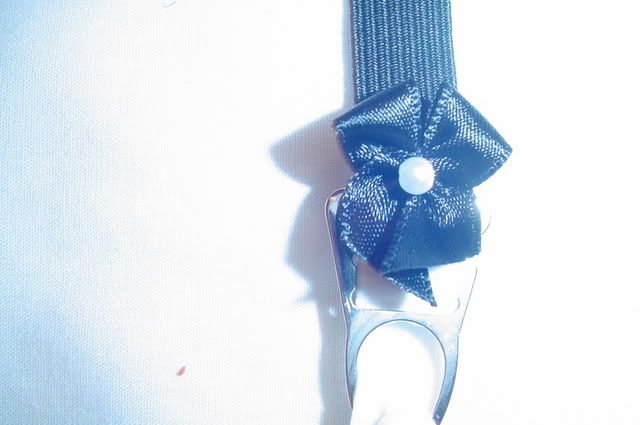 wooo. you're done. get out a pair of sexy stockings and show of your work!
excuse my extreme white thighs and my booty
aaaand my current garter in progress. its neon green and pink leopard print silk. i've got a ton of this fabric if any of you ladies want some let me know, i don't know what to do with it! and if you make a garter, show me pics!